You're tired of Googling about this keto thing and would love to learn the basics all in one place.
You're just starting out and confused about what the keto diet actually is.
You want to know what you should be eating and how much.
You desperately need someone to give you the run down on macros.

You're excited to get started but feel completely lost.
Say goodbye to keto confusion.
You have clarity about why cutting carbs is an effective approach to meet your health and body composition goals.
You're prepped with your personalized macronutrient targets and understand how to adjust them as you make progress.
You understand which foods you can eat, what to avoid, and how to shop for the best keto foods.
Hello Keto is a totally free e-Course that answers all of your burning questions about the keto diet.
If you're struggling to piece this all together or still in the research phase before getting started, then my FREE course is your new best friend. The friend that provides clarity and points you in the right direction when you can't wrap your head around something. Pinky promise!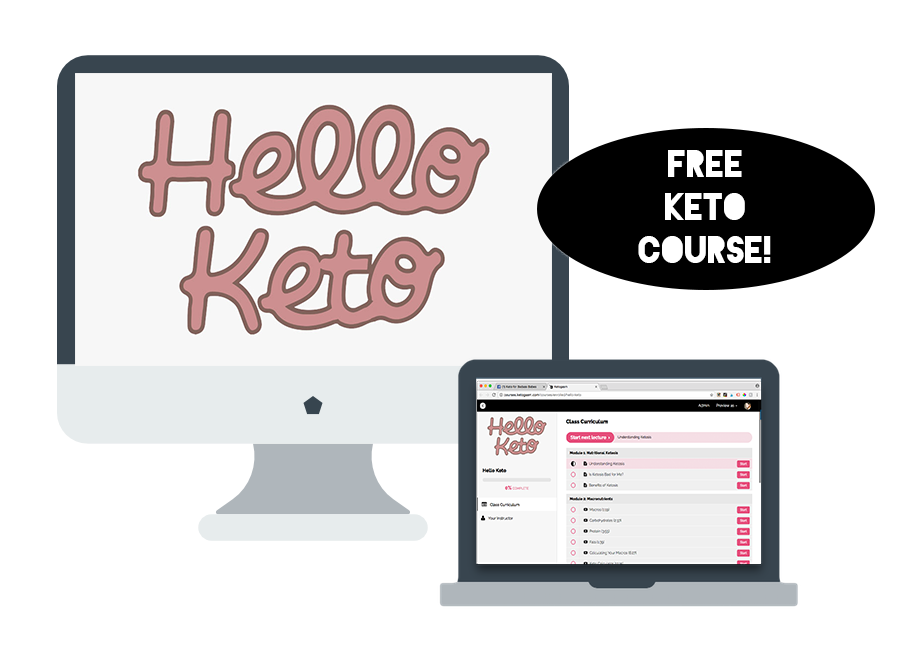 Course topics include: nutritional ketosis, macronutrients, and keto-friendly foods.